August 2019
Kindness Rocks! And so do we!
We will be kicking off our year of service by making kindness stones to spead positive thoughts and kindness throughout our commuity
by participaing in the The Kindness Rocks Project.
Once we make the rocks together students will be responsible for placing them around the community in order to spread kindness.
September 2019
October is National Dog Adoption Month for the Humans Society!
In preparation for that, our class will be making dog toys to donate to the Yavapai Humane Society.
Want to help out more? We will have a box in our classroom to collect any YHS wishlist items the people would like to donate as well.
If you would like to donate old t-shirts or new tennis balls for the project, it will help us make even more toys!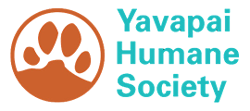 October 2019
This month we will be providing service to people in other countries as we celebrate United Countries Day this month.
Our  students are part of a community at school, part of of local and state ommuniy, and members of our country's community,
but they are also realizing that they are members of a larger, world cmmunity.
We will be packing first aid supply bags that we will ship to an organization called Sole Hope that makes shoes for people in Afirca who need them.
Shoes are very important for these people and can prevent painful foot ailments.
**Note: Sole Hope requests that we donate $3 per kit we send to them
to cover the cost of shipping, and distribution, so monetary donations to this project are appreciated.**
November 2019
Our students will write letters to deployed soldiers that will be sent to them through Operation Gratitude.
Writing letters to deplyed members of the service not only provides encouagement to our troops,
but also helps our students reflect upon the freedoms that they enjoy and appreciate those past and present
who have made that possible.
December 2019
This month we will brighten the lives of shut in people in our own community.
We will be partnering with Prescot Meals on Wheels and will be making holiday placemats that will be delivered with meals.
January 2020
Our students will be making Cards for Hospitalized Kids.
These cards (general or holiday themed) will be delivered to children who are currently hospitalized to bring brighness to their day.
Childen who are hospitalized son't have the social opportunities of other children and often don't have the opportunity to exchange holiday cards,
or celebrate with other children. Cards can really make their day!
February 2020
Inspiring others to make healthy choices by promoting the MATFORCE message of "Stand with Me, Be Drug Free." Our posters will be sent in to be part of the MATFORCE poster contest. Last year the K-6 contest winner was an Acorn Student! Maybe one of our posters will win!
March 2020
This month we will again brighten the lives of shut in people in our own community.
We will be partnering with Prescot Meals on Wheels and will be making spring themed placemats that will be delivered with meals.
April 2020
May 2020